Nintendo vs Gamevice - GameZilla podcast ep169
Grimlock and JazzE dive deep into the politics of gaming this week as they cover multiple gaming related lawsuits and a new hiring concept created by Blizzard. Nintendo, Bungie, Gearbox and PlayStation have some major announcements coming to game conventions right around the corner. Will Destiny 2 be better then we are expecting?
Deathmatch and Team Deathmatch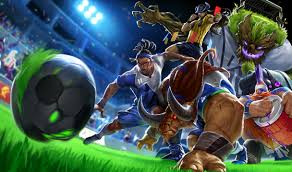 Riot Strikes out in Court
Are you Serious .... Sirus Gaming.
Good run... Nintendo Switch
The Future of Gaming is... AI?
Sonic Mania (PS4, XB1, Switch, PC)
Aug 15th (Aug 29th on PC)
Agents of Mayhem (PS4, XB1, PC)
Aug 15th
Observer (PS4, XB1, PC)
Aug 15th
Nidhogg 2 (PS4, PC)
Aug 15th